Angelcare Residential Living Care home - Calderdale
We are open - Now Accepting Admissions and Family Visits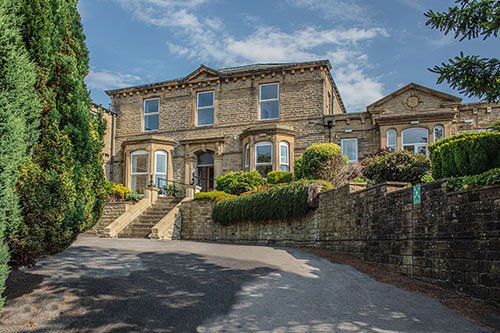 Calderdale's only fully private care home, now accepting admissions and family visits for guests from 18 to 65+
Situated in a secluded Georgian property with enviable transport links and an abundance of local shops, activities and amenities, we offer the luxury experience you'd expect from an all inclusive holiday, with the warmth and welcoming feeling of your own home.
We believe that a truly luxury care home is one that pays attention to both the small touches as well as the overall experience, and have many years of. experience tailoring bespoke home care packages, ensuring that you'll receive exactly the level of care you require to provide you with happiness, comfort and the level of independence you deserve.
At our home, our team are a family, and our extensively trained and vetted home makers all seek to provide both a high level of care and a friendly atmosphere for you to feel at home in. No home is truly a home without people, and our team of home maker are on hand to meet your care requirements while also providing company, compassion, and friendship during your time with us.
We hope you will consider staying with us, and we would love to welcome you down to visit, our doors are always open for new guests. On this site you will find more details about our approach, our values, our facilities, and our commitment to excellence, we look forward to welcoming you whenever you need us.